RT9119HRW - Lightweight Racing Seat
Building upon the successful 129 series, Racetech offers the same ergonomic form and incredible feature set but in a lighter and more affordable package. Used by many professional teams at both national and international level. This is the lightweight version, made from a precise recipe of carbon and Kevlar hybrid matting to achieve shell weights as little as 4.5kg! There are four sizes available; standard, wide, tall and wide-tall. Customise your seat further with low base cushions or add side cushions for support in the thigh area. The 9119 series seats (except the WHR) are compliant with FIA 8855-1999 standards*.
* To comply with FIA 8855-1999, the 119 series seats must be back-mounted to the rollcage at shoulder level. Back-mounting can be achieved using parts RTB2115B and RTB2005C, see instructions here. Back-mounting improves seat strength and stability during an impact, increases driver 'feel' and reduces driver fatigue, see the video here.
Dimensions and Weights:
Model
Material
FIA
A
B
C
D
E
F
G
H
I
J
K
L
M
Shell Weight
Total Weight
RT9119HRW
Kevlar/carbon
8855
62
58
37
46
47
92
62
49
36
77
56
73
40
4.5
6.5
RT9119WHR
Kevlar/carbon
No
67
58
41
50
47
92
62
49
36
77
56
73
44
4.7
6.7
RT9119THR
Kevlar/carbon
8855
62
64
37
46
47
98
68
49
36
83
62
74
40
4.6
6.6
RT9119WTHR
Kevlar/carbon
8855
68
64
41
50
47
98
68
49
36
83
62
74
44
4.9
7.0

dimensions in cm

weights in kg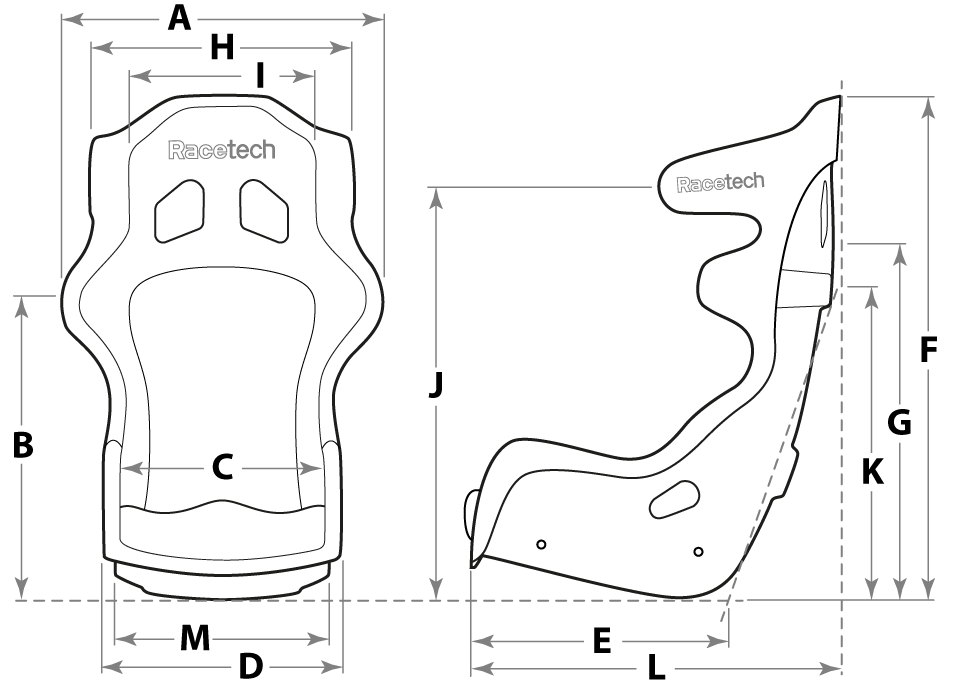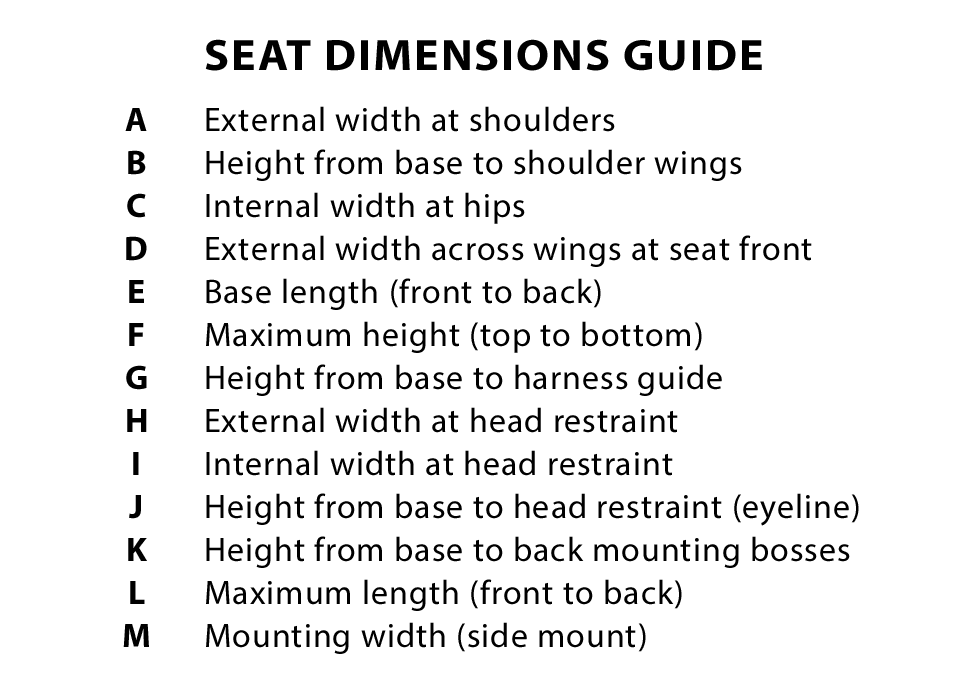 Application
Common Applications
National to international-level circuit where weight reduction is important
Stock Colour / Material
Gelcoat
Clear self-finish
Seat Cover
Black fire-retardant fabric
Wear Patches
Black perforated leather
Technical
Homologation
Complies with FIA 8855-1999 regulations
Shell Construction
Kevlar/carbon
Shell Weight
From 4.5kg
Bolt Torque (Zinc)
30Nm / 22 ft lb
Design
Sizes
HRW - Standard
WHR - Wide
THR - Tall
WTHR - Wide & Tall
Head Restraint
Integrated head restraint
HANS Compatible
Yes
Harness Compatibility
Up to 6-point harness
Large Harness Guides
Yes
Air Ducting
Yes - vented to the driver's lower back
Back-mount Compatible
Yes
Related Products