| File | Size | |
| --- | --- | --- |
| Seat Selection and Fitment Instructions 2021.pdf | 170.66KB | Download |
Surpassing the stringent demands of the FIA 8862-2009 Advanced Racing Seat standard, the 129 series is Racetech's no compromise professional motorsport seat. Adept at cradling Bathurst winners and most of the Supercar competition, there is none better when it comes to comfort and safety. This is our lightweight Kevlar/carbon version, one of the lightest seats in the world to achieve FIA 8862-2009 homologation! CAD models are available on request. Alloy side (RTB1009M) and back (RTB1006B) mounting brackets are included in the purchase price.
* To comply with FIA 8862-2009, the 129 series seats must be back-mounted to the rollcage at shoulder level. Back-mounting improves seat strength and stability during an impact, increases driver 'feel' and reduces driver fatigue, see the explanatory video here.
Dimensions and Weights:
Model
Material
FIA 8862
A
B
C
D
E
F
G
Mount Width
Shell Weight
Total Weight
RT9129HRW
Kevlar/carbon
Yes
62
58
37
46
47
92
62
40
8.7
10.2
RT9129THR
Kevlar/carbon
Yes
62
64
37
46
47
98
68
40
9.0
10.5
RT9129WHR
Kevlar/carbon
Yes
67
58
41
50
47
92
62
44
9.0
10.5
RT9129WTHRL
Kevlar/carbon
Yes
67
64
41
50
47
93
68
44
8.1
9.6

dimensions in cm

weights in kg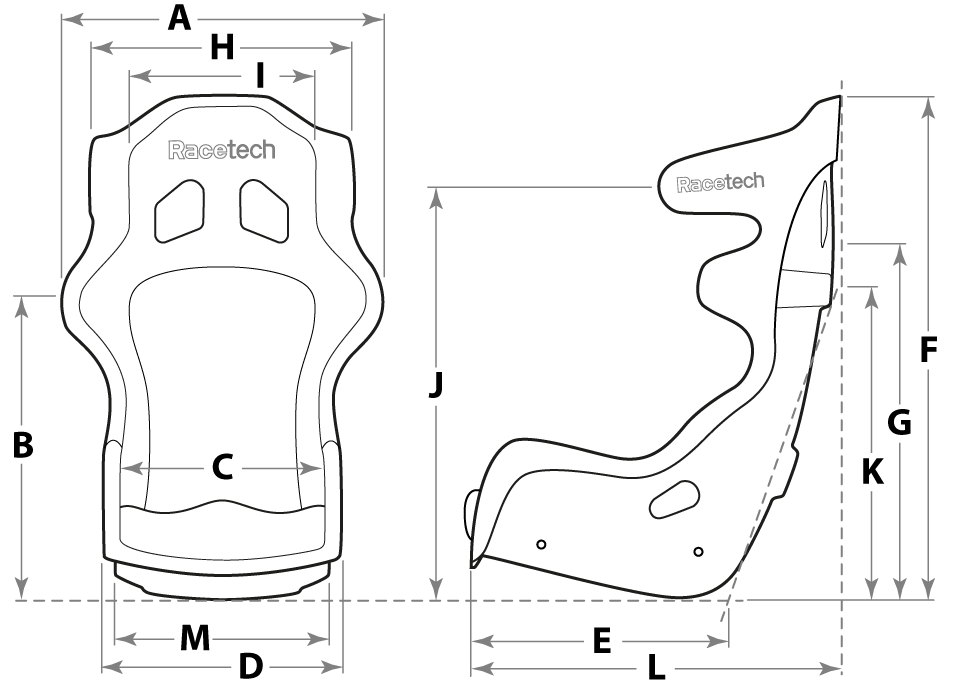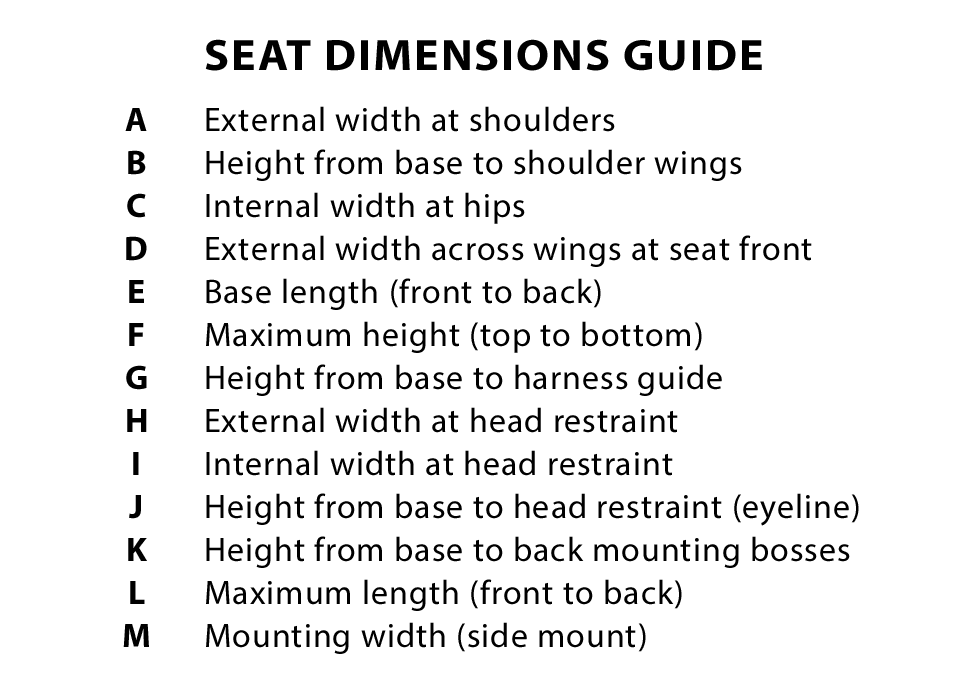 Application
Common Applications
International circuit and rally where extreme strength and FIA 8862 homologation is important
Stock Colour / Material
Gelcoat
Clear self-finish
Seat Cover
Black fire-retardant fabric
Wear Patches
Grey suede leather
Technical
Homologation
Complies with the latest FIA 8862-2009 regulations
Shell Construction
Kevlar/carbon
Shell Weight
8.1 - 9.0kg (dependent on size)
Bolt Torque (Zinc)
30Nm / 22 ft lb
Design
Sizes
HRW - Standard
THR - Tall
WHR - Wide
WTHRL - Wide & Tall (low top)
Head Restraint
Integrated head restraint
HANS Compatible
Yes
Harness Compatibility
Up to 6-point harness
Large Harness Guides
Yes
Air Ducting
Yes - vented to the driver's lower back
Back-mount Compatible
Yes - back mounting required for FIA homologation
Related Products